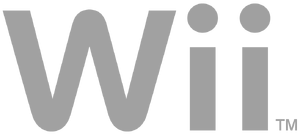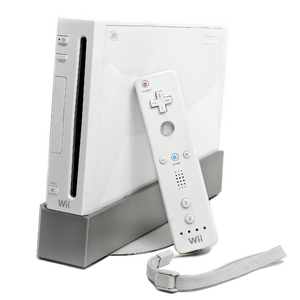 The Wii (codenamed Revolution) is a home video game console created and released by Nintendo. It was released on November 16, 2006 and has since remained one of the most popular consoles. It competes against the PlayStation 3 and Xbox 360 as a seventh generation console, but has a wider demographic than the two, catering to not just hardcore games but casual gamers as well.
The most distinguishes feature of the system is its controller, the Wii Remote (also known as Wiimote), which can be used as a pointing device and detects movement in three dimensions. "Wiiconnect24" also allows it to receive messages and updates per Internet while in standby mode.
Being Nintendo's fifth home console, it is compatible with most games and accessories of its predecessor, the Nintendo GameCube. It was first announced at the 2004 Electronic Entertainment Expo press conference, and fully unveiled at 2005's E3. The prototype of the Wii remote was later shown at the 2005 Tokyo Game Show. The system has sold more units than its two competitors and has become a worldwide success, its best selling game being "Wii Sports" which is sold alongside it, and broke the record for best-selling console in a single month in the United States.
The Wii shared the market with the Nintendo DS, Nintendo's prime handheld at the time, and the predecessor of the Nintendo 3DS. The Wii also has some compatibility with the 3DS. It also has a console successor named "Wii U" that was unveiled and playable at E3 2011, and will be released in 2012. [1] [2]
History
Features
Accessories
Notable Games
WiiWare
Reception
Gallery
References

Community content is available under
CC-BY-SA
unless otherwise noted.