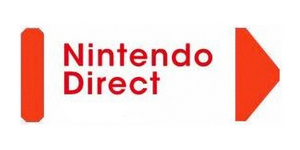 Nintendo Direct is a series of webshows presented by Nintendo. The show is usually dealing with upcoming software for the Nintendo 3DS, and are typically pre-recorded. The host is dependent on which region the show is presented in - Satoru Iwata presents the Japanese version of the show, likewise with Reggie Fils-Aime and Satoru Iwata for the North American and European versions.
History
Prior to the first Nintendo Direct, Nintendo held a Nintendo 3DS Conference on September 13, 2011 in Japan, which announced games such as Monster Hunter Tri G and Bravely Default: Flying Fairy. [1] [2] Due to its positive response, Nintendo announced another to take place on October 21, however, rather than be a press event, it was an online presentation; the first Nintendo Direct. Nintendo eShop such as Hiki Osu and Sakura Samurai were shown off. [3]
Another Nintendo Direct was held on December 27, setting the standard that new presentations would be held every couple of months. [4] [5] On February 22, 2012, a Nintendo Direct was held in both Japan and North America, with an English subtitled version of the Japan broadcast distributed in Europe. [6] [7] Nintendo Direct presentations were held on April 21 with different versions for Japan and Europe, and North American announcements revealed through Nintendo's Twitter. Notably, Pokédex 3D Pro, Pokémon Dream Radar, and New Super Mario Bros. 2 were announced. [8] [9]
A special Nintendo Direct was held on June 3, prior to E3 2012, focusing entirely on the Wii U. [10] [11] Another Nintendo Direct was held on June 21, 2012, with a different conference in each region. [12] [13] The Nintendo 3DS XL was announced, Namco Bandai was said to be involved in the development of Super Smash Bros, and Professor Layton and the Miracle Mask and Fire Emblem were further confirmed for localization in America and Europe. [14] A Japan-exclusive presentation was held on August 29, 2012, where Professor Layton 6, and Rhythm Hunter: HarmoKnight were unveiled, and the release date of Animal Crossing revealed. [15] [16]
Nintendo Direct Mini
References
External Links
Community content is available under
CC-BY-SA
unless otherwise noted.