Mii Maker, previously known as Mii Studio, is an app for the Nintendo 3DS that allows the player to create an avatar, or digital version, of themselves. It is based on the Mii Channel, which is also an avatar creator on the Nintendo Wii. You are able to manually create a Mii and adjust its gender, body size, headgear, eyewear, clothing, etc. You can also take a photo of yourself and automatically create a Mii, then later modify it to your liking. It also includes new choices for hair and more.
Features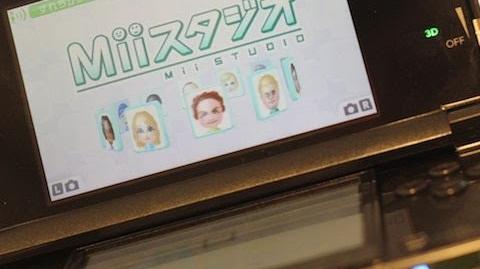 Gallery
Images and Video
On the right, there is an video of Mii Maker (Studio) on the Japanese 3DS.
References
Community content is available under
CC-BY-SA
unless otherwise noted.