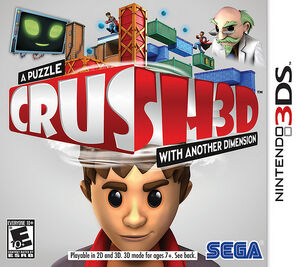 CRUSH3D is a puzzle game for the Nintendo 3DS, and a port of Crush for the PlayStation Portable, with new locations, characters, and StreetPass functionality. It is being developed by SEGA. The game will be released February 12, 2012 in North America and February 23 in Japan. [1] [2]
Gameplay
The game requires you to solve puzzles by switching the perspective from 2D to 3D, similar to Super Paper Mario. The game will support StreetPass. [3]
Gallery
References
Community content is available under
CC-BY-SA
unless otherwise noted.