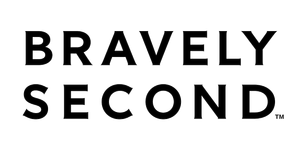 Bravely Second is an upcoming role-playing game for the Nintendo 3DS, and the sequel to Bravely Default. Developed by Silicon Studio and published by Square Enix, it will be released during winter 2014 in Japan. [1]
Gameplay
The game takes place several years after the ending of its predecessor, and focuses on Magnolia Arch, a "Devil Hunter" from the moon. [2] The game also centers around three characters known as Yuu, Jean, and Nikolai, who are "Musketeers," high-ranking knights in the Crystal Orthodoxy, an organization charged with protecting Agnes, who has ascended to the position of pope since the last game. Eventually, Agnes is kidnapped and the trio must rescue her. [3]
Development
A sequel to Bravely Default had been previously hinted at by producer Tomoya Asano, who requested fan feedback for a follow-up in December 2012, and by developer Yasumi Matsuno, who confirmed that illustrator Akihiko Yoshida was working on a new title in the series. [4] [5] The Bravely Second title was trademarked in September 2013, and the game was officially announced in an issue of Jump magazine in December 2013. [6] [7]
Gallery
Videos
References
External Links
Community content is available under
CC-BY-SA
unless otherwise noted.